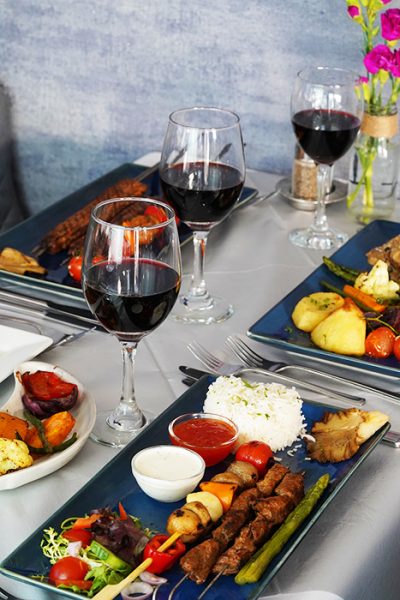 Welcome to Colosseo Restaurant, your premier destination for an authentic Italian dining experience in the heart of England.
At Colosseo Restaurant, we are passionate about bringing the rich flavors and traditions of Italy to your table. Our team of talented chefs meticulously crafts each dish using the finest locally sourced ingredients, as well as imported Italian specialties, ensuring that every bite is a true taste of Italy.
Step into our charming restaurant and be transported to the enchanting streets of Italy. Our warm and inviting ambiance creates the perfect setting for any occasion, whether you're celebrating a special milestone, enjoying a romantic evening, or simply gathering with loved ones for a memorable meal.
We take great pride in providing exceptional service and ensuring that every guest feels welcomed and well taken care of. Our knowledgeable and friendly staff are here to guide you through our menu, recommending the perfect wine pairings to enhance your dining experience.
From traditional pasta dishes bursting with robust flavors to mouthwatering pizzas baked to perfection in our wood-fired oven, our menu offers a wide selection of Italian culinary delights. Each dish is thoughtfully prepared, combining time-honored recipes with a creative touch, resulting in a harmonious blend of authenticity and innovation.
We believe that a meal is not just about nourishment; it's an opportunity to create lasting memories. That's why we go above and beyond to ensure that every aspect of your dining experience exceeds your expectations. From the moment you enter our restaurant until the last sip of your espresso, our goal is to leave you with a sense of satisfaction and a desire to return.
We also cater to special events and private functions, providing a tailored dining experience that will impress your guests and create an unforgettable occasion.
Thank you for choosing Colosseo Restaurant. We invite you to join us and embark on a culinary journey through the flavors of Italy. Come and experience the passion, warmth, and authenticity that make our Italian restaurant a truly exceptional dining destination in England.
Buon Appetito!